RUSTIC FURNITURE FOR 2023
Find a curated collection of rustic furniture, from coffee and accent tables to rustic bedroom furniture, sofas and sectionals, log furniture and rustic dining room furniture.
As you shop for furniture for your home, you will probably be immediately drawn to the time-tested and familiar look of logs and hand-adzed wood crafted into rugged, sometimes oversized examples of serviceable pieces that are designed to last a lifetime. While this is a popular and traditional face of rustic, it is just one option for today's cabin, log home or rustic setting. Design for a modern incarnation of rustic calls on many influences — Western, Southwestern, Mexican, Midwest Farmhouse and even ethnic European. So, feel free to choose a roomful of pieces that draw on differing eras and widespread traditions, if you wish. Browse through the extensive list of cabin decor categories below.
CABIN & RUSTIC FURNITURE BY CATEGORY
Find cabin furniture for your log home, cabin or rustic retreat. Our curated selection of rustic furniture includes lodge-style bedroom furniture from log and reclaimed wood beds to hand-hewn dressers and nightstands.
Looking for rustic tables for your living room? Find a curated selection of beautifully built rustic coffee and accent tables. Our collection includes farmhouse tables, driftwood, reclaimed wood, tequila barrel tables and rugged leather ottomans.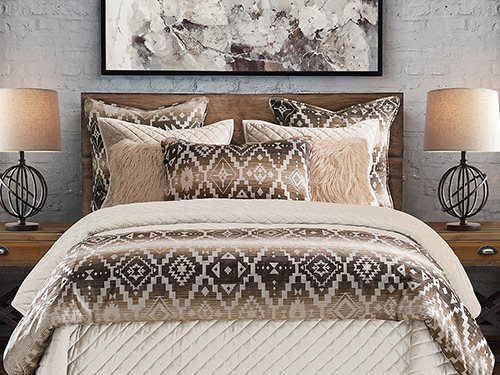 Find rustic bedroom furniture; from high-quality beds, nightstands and dressers to farmhouse bedroom furniture. The bedroom furniture collection includes rustic modern furniture, log bedroom furniture, reclaimed wood, farmhouse, as well as lodge style beds and dressers.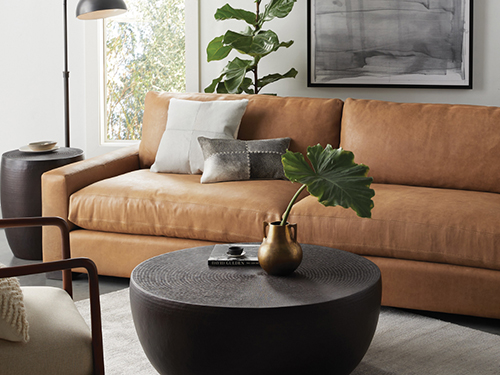 Find everything you need for your or rustic living room, including lodge sofas, rustic coffee tables, rocking chairs, footstools, loveseats, consoles and leather wingback chairs.
From French wine bottle riddling racks to farmhouse slipcover dining chairs, reclaimed wood buffets, rustic dining tables, leather chairs, rustic kitchen islands and hutches, browse through our curated collection of pieces sure to add rustic elegance and warmth.
Looking for log furniture? Find log bedroom furniture, beds and living room furniture.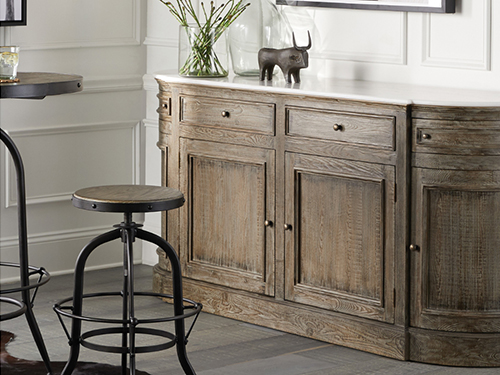 Find a gorgeous collection of rustic console tables, footstools, ottomans, bar stools, bars and cabinets.
Find rustic entryway furniture for your log cabin, farmhouse-style home or rustic retreat. Whether you are looking for an accent piece for an entrance such as a rustic footstool, vintage cabinet or wood console, browse through our curated collection. Our collection includes several rustic styles, from traditional lodge to farmhouse and modern-rustic pieces.
Rustic outdoor sectionals, tables and chairs.
Today's farmhouse style is fresh, bright, and unexpectedly modern.  With vintage-feeling touches, industrial inspiration, and rustic accents, the Urban Farmhouse is as welcoming as it is comfortable.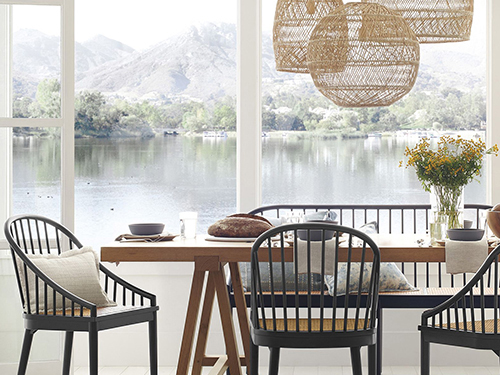 Comfort, relaxed, and a casual attitude. Here you'll find coastal furniture with a breezy California style.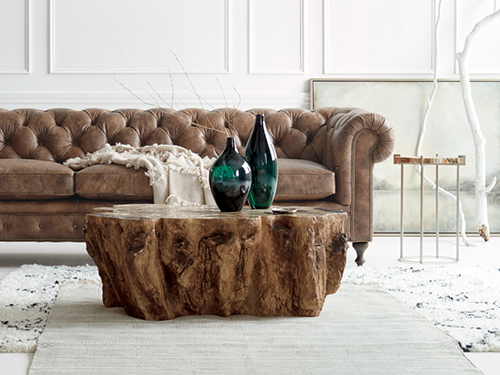 Nods to nature, from reclaimed materials to a mineral palette, make this iconic look feel fresh.  Clean lines, rustic finishes and earthy textures give it timeless appeal.