DAKOTA: CABIN FLOOR PLAN 3
The Dakota cabin floor plan offers the economy of design and warm hospitality. A large covered front deck with log railing, 7 log roof system, and loft dormer are just a few of the design features included. The combined informal area adds spaciousness to the design. Additional features include a central fireplace and log staircase to the loft above. The loft provides for a private Master Bedroom and Ensuite.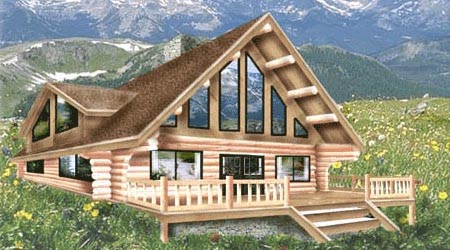 LOG HOME FLOOR PLANS
Specifications:
Bedrooms: 3
Baths: 2
Main Floor: 1296 Sq.Ft.
Loft: 486 Sq.Ft.
TOTAL: 1782 Sq.Ft.
SHARE THIS PAGE, CHOOSE YOUR PLATFORM